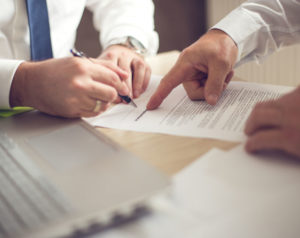 Every medical device company faces stringent regulatory requirements. Topcon Medical Laser Systems (TMLS) is no different. Their PASCAL® lasers are used to treat a variety of retinal conditions that give physicians more control, which leads to improved outcomes for patients with ocular disease.
Prior to 2011, TMLS was using product lifecycle management (PLM) software that did nothing to simplify their ever growing and increasingly complex regulatory requirements.  Instead of focusing on innovation, they were wasting valuable time with manual and ineffective processes – forced on them by their current PLM product.
To solve this problem, they began searching for a better solution and quickly discovered QuadRite's RitePro software. RitePro helps medical device companies streamline design control, document control, quality processes and training management to achieve operational excellence while being regulatory compliant.
Saves time, money – while improving quality control
According to Dwayne Meyer, Senior Quality Engineer, RitePro is a simple and comprehensive program that works well and meets all of their needs. Compared to traditional PLM solutions that focus primarily on the activities of the engineering groups, QuadRite packs significantly more features into a single integrated solution, improving all aspects of product development and management. RitePro is a powerful yet simple and affordable alternative that replaces or complements today's traditional PLM solutions.
For example, whenever a product complaint is filed, a medical device company must respond due to regulatory requirements. "Prior to RitePro, this process generated a huge amount of paperwork, and we had trouble keeping track of everything," Meyer explained. "With RitePro, everything is simpler because we don't have to deal with paperwork at all–no filing, no losing papers. It's all done electronically. We're always just a couple of clicks away from accessing any information. It's a big time and cost savings for us."
Since deploying RitePro, TMLS has seen substantial improvements in time savings and quality control. They estimate it provides them with an 80 percent time savings when dealing with complaints, 20 percent with NCRs and 10 percent on service calls.
Inspectors love it
When asked his overall impression of the product, John Talarico, Vice President of Regulatory Affairs at TMLS concluded, "It definitely saves us time and provides objective evidence that we have everything under control. And the regulatory people and inspectors absolutely love it. And because they love it, we love it."
To learn more about RitePro and how it will help you streamline your regulatory compliance, click here.
Photo credit: Bigstock